Client
ASCA Shipping
Solution
Rebranding, Web, Digital Portal, Logisoft FMS
At Logisoft, we take pride in our commitment to delivering exceptional solutions that drive success for our clients. One such project that exemplifies our dedication is our partnership with ASCA Shipping, a prominent freight forwarding company based in Canada. Through a collaborative effort, we had the privilege of rebranding their image, designing and developing a cutting-edge website, and seamlessly integrating our Freight Management Software, Logisoft. Here's a closer look at our transformative journey with ASCA Shipping.
ASCA Shipping approached us with a vision of modernizing their brand identity to reflect their evolving position in the industry. Our creative team meticulously crafted a new brand identity that combined elements of reliability, innovation, and professionalism. The result was a captivating brand image that not only resonated with ASCA Shipping's values but also stood out in the competitive freight forwarding market.
In today's digital landscape, a user-friendly and visually appealing website is paramount for businesses. Our skilled web design and development team went to work, creating a website that not only showcased ASCA Shipping's services but also provided a seamless user experience. The website's intuitive navigation, engaging content, and responsive design ensured that ASCA Shipping could connect with their clients and partners effortlessly.
Logisoft Implementation:
Streamlined Freight Management
To elevate ASCA Shipping's operational efficiency, we introduced Logisoft, our advanced Freight Management Software. This powerful tool allowed ASCA Shipping to streamline their freight operations, from order management to tracking and reporting. Our expert implementation team customized Logisoft to meet ASCA Shipping's unique requirements, ensuring a smooth transition and immediate benefits.
Elevating Customer Engagement with Logisoft Client Portal
As part of our comprehensive solution for ASCA Shipping, we introduced the Logisoft Client Portal, a game-changer in the freight forwarding industry. This customized portal was meticulously white-labeled to seamlessly integrate ASCA Shipping's colors, branding, and overall identity, offering their customers a familiar and welcoming experience.

Logisoft Client Portal empowers ASCA Shipping's clientele with unprecedented self-service capabilities accessible from any place at any time. Customers can now effortlessly manage their shipments, track cargo in real-time, request quotes, receive invoices, and check their outstanding balances – all with just a few clicks. This innovative feature not only enhances customer satisfaction but also significantly reduces the volume of incoming calls and emails, allowing ASCA Shipping's team to focus on delivering even more personalized support.
Results That Speak Volumes
The results of our collaboration with ASCA Shipping have been nothing short of remarkable. Their rebranding efforts have garnered attention and trust from clients and partners alike. The new website has become a hub for information, driving increased engagement and conversions. Meanwhile, Logisoft has empowered ASCA Shipping to manage their logistics more efficiently, reducing costs and enhancing customer satisfaction.
How we helped ASCA Shipping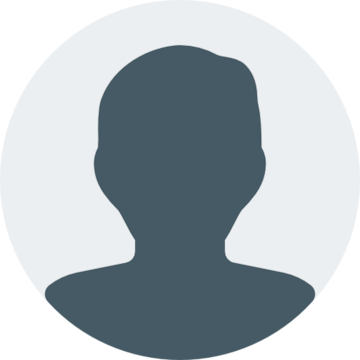 Firas Alaouie
Managing Director of ASCA Shipping
Our work with ASCA Shipping is just one example of how we leverage our expertise in rebranding, web design, and software solutions to drive growth for our clients. If you're seeking innovative solutions to transform your business, we invite you to explore our services and get in touch. Together, we can create a success story that's uniquely yours.